BP Plastics closes Johor plant division for 10 days as Covid-19 cluster detected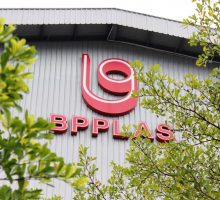 KUALA LUMPUR (March 19): BP Plastics Holding Bhd said today that one division of itsplant in Batu Pahat has been shut down by the Ministry of Health (MoH) for 10 days starting today, as 14 of its employees have tested positive for Covid-19.
The affected plant is located in Sri Gading Industrial Area in Batu Pahat, Johor under its wholly-owned unit BP Plastics Sdn Bhd, it said in a filing today. The screening was done on 24 employees that showed symptoms this week, it added. This was the second screening, after all of its foreign workers were tested in February.
"Other divisions and plants of the company are not affected," it said.
"Management does not expect any material impact from the temporary closure of one of the sections of the affected plant on its operations and financial performance," it added.
The company affirmed that the health and safety of its employees and stakeholders are top priority, and that it will remain vigilant and work with the MoH to take the necessary protective measures.
Shares of BP Plastics closed unchanged at RM1.43, valuing the manufacturer at RM268.39 million.